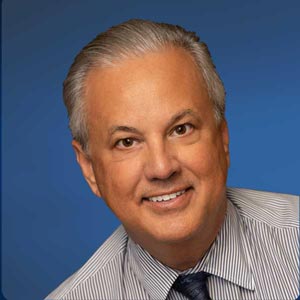 Oscar Menendez
D.D.S., MAGD
Dr Menendez was born in Havana, Cuba. His family came to the United States when he was 1 years old. The family moved to Lake City, Florida where he and his 2 brothers & sister grew up.
After graduating from Columbia High School, He attended Lake City Community College, while working at Aero Corporation part time. He graduated with his AA degree and got accepted into the University of Florida college of Arts and Sciences, earning a BS in Chemistry. Friends of the family encouraged him to look at the dental school in Bogota, Colombia. After graduating from the Colombian School of Dentistry in 1982. He took the Foreign Board exam, after passing he went on to take the Florida Board exam. Once he received his dental license he started working in Tampa, Florida and looking around the state for a place to start his practice.
Dr. Menendez Bio
Oscar Menendez D.D.S., MAGD
Because of his passion for dentistry, he continued his education with a two-year comprehensive Dentistry Program at the University of Florida School of Dentistry. Going on to earn a Fellowship in the Academy of General Dentistry.
He advanced his education to earn the status of Master of the Academy of General Dentistry (MAGD). The status of "MAGD" is bestowed to those individuals who have completed a requisite of 1,100 hours of continuing education in determined disciplines above the requirement of Fellowship.
He met his wife Denise in Lake City in 1983 and she was from Madeira Beach. After they married in 1984, they moved to Pinellas County. Soon after, Dr Menendez purchased a private practice in Clearwater. They have 2 children Kevin born in 1986 and Ashley born in 1988. His family is his greatest accomplishment.
He practiced in Clearwater until 1999 and then moved his practice to Palm Harbor where they had lived and been a part of the community for years. Dentistry is Dr Menendez #1 passion, helping people is the most gratifying thing he loves to do. So much so, he volunteers his off time to work in 5 different free clinics and work the Mission of Mercy each year to care for the less fortunate.
Dr Menendez is a member of the American Dental Association (ADA), Florida Dental Association (FDA), Upper Pinellas County Dental Association, he has held many leadership roles in organized dentistry over the years and he still does today. He is also a member of the American Academy of Cosmetic Dentistry (AACD), American Academy of Facial Esthetics (AAFE), Member of International Congress of Oral Implantologists (ICOI), Member of the Academy of General Dentistry (AGD), Fellow of American College of Dentist (ACD).
Outside of the office Dr Menendez enjoys boating, spearfishing, fishing, playing golf, snow skiing, watching and cheering on the Florida Gators! He loves spending time with his wife, they enjoy life and travel together. He is thankful for the support of his loving wife, wonderful family, friends & colleagues.
Education / Credentials
Oscar Menendez D.D.S., MAGD
Education
University of Florida – Bachelor of Science Degree Chemistry 1977
Colombian School of Dentistry 1982
Comprehensive Dentistry Program at University of Florida School of Dentistry 1988
Fellow of the Academy of General Dentistry 1991
Fellow of the American College of dentist in 2014
Master of the Academy of General Dentistry 2015
University of Florida Implant Education course 9/14-2015
Fellow of International Congress of Oral Implantologist 5/2017
Professional Societies:
Member of the American Dental Association (ADA)
Member of the Florida Dental Association
Member of the Upper Pinellas County Association
Member of the American Academy of Cosmetic Dentistry (AACD)
Member of the American Academy of Facial Esthetics (AAFE)
Member of International Congress of Oral Implantologists (ICOI)
Member of Academy of General Dentistry (AGD)
Fellow of American College of Dentist (ACD)
Leadership
Upper Pinellas County Dental Association, President 2012
West Coast District Dental Association, President 2018
WCDDA Delegation Chairperson, 2019 to currently
Co-Clinical Coordinator for the Florida Mission of Mercy, Tampa 2014 and Jacksonville 2016, Pensacola 2017
Co-Chairperson for the FLA Mission of Mercy, Ft Meyers 2018
FDA Foundation Statewide Coordinator for Mission of Mercy, Current
Board of Directors FDA Foundation, Current
Board of Directors FDA Services, 2018-2019
FDA Delegate, 1988 – present
Community Service:
Gulf Coast Dental Outreach
Homeless Empowerment Program (HEP)
Smile Faith veterans Dental Clinic
Clearwater Community Dental Clinic
Give Kids A Smile
Laura Viola
Registered Dental Hygienist
Bio
Laura Viola
Laura joined the Dr. Menendez team in 2019. Although being the newest team member, Laura brings over two decades of experience to the office and to her patients. Laura started her career in dentistry in 1996 as a general dental assistant before moving on to become an Oral and Maxillofacial Surgery Assistant. She then graduated from St. Petersburg College in 2005 as a Registered Dental Hygienist.
In addition to starting her dental career, Laura also met her husband Mark in 1996. Together they enjoy their time off soaking up the Florida sun on their boat. If the sun is shining, they will definitely be on the boat! Laura and Mark are proud parents of two fur babies – a loving German Shepard and a playful cat who they rescued and has now become a part of the family.
Laura's favorite aspect of dentistry is…"The relationships and trust you build with patients over the years. Nothing is more gratifying than seeing a fearful patient change over time into a patient that no longer fears going to the dentist. I have actually had patients tell me that they were looking forward to their dental visit! That is a huge accomplishment in my book and I am so thrilled to be a part of that!"
Catherine Rutherford
Administrative Assistant
Bio
Catherine Rutherford
Catherine proudly joined Dr. Menendez's team in February of 2019, as an Administrative Assistant. She has been a great asset to the practice ever since she joined us!
Catherine is a graduate of Concordia University, River Forest/Chicago, where she earned her degree in Education and a minor in Psychology. She has had many years of experience as a dental assistant and office manager in her dental career. Catherine loves being part of this knowledgeable, professional and caring team. She is excellent at greeting patients, assisting with scheduling and creating a warm and relaxing environment.
During her free time, Catherine takes joy in spending time with family & friends and volunteering for local school and community functions and events. Along with her husband Scott and daughter Natalie, Catherine loves traveling to discover and learn about new places, culinary delights and culture.
Nicole Stone
Treatment Coordinator
Bio
Nicole Stone
Nicole started her dental career with Dr. Menendez over 20 years ago. While she received her dental certifications at the University of Florida, her real education came from years of sitting chairside with Dr. Menendez. That is where Nicole's true love for dentistry and genuine caring for people came from. She loves being a patient advocate and helping patients understand their dental treatment. She is also passionate about helping patients who struggle with fear and previous dental trauma.
Nicole took 8 years off to start and raise a family. She is married to her husband, Andy and is a loving mother to her 4 beautiful children - Reese, Phoebe, Gabriel and Daphne. She loves serving her family and her community and is a proud homeroom parent for her children's school. In her home life she enjoys movie night with the family.
"Taking 8 years off to start my family was a wonderful gift! When I was invited to come back to work, I quickly realized how much dentistry and working with Dr. Menendez means to me. I know that working with patients alongside Dr. Menendez is my true calling and I am so happy to be back home in this office."
Tara Guear
Registered Dental Hygienist
Bio
Tara Guear
Tara graduated college in 2003 with a Bachelor's Degree in Biology from the University of Missouri-Columbia. A year later she moved to Palm Harbor to obtain her Associates Degree in Hygiene from St. Petersburg College. Upon graduation in 2007, she began working full time and has been practicing hygiene in the Tampa Bay area ever since.
As a periodontal therapist, Tara's goal is to provide patients with quality, gentle dental care. She also educates patients on how to achieve and maintain a healthy smile for a lifetime. Tara is very enthusiastic about contributing to the exceptional care that Dr. Menendez and his team have been providing to patients for more than 35 years.
Outside of work, Tara loves spending the weekends with her husband and three sons, enjoying all that Florida has to offer. She enjoys reading, food/wine tastings and spending time at the beach.
Sara Gentzler
Dental Assistant
Bio
Sara Gentzler
Sara proudly joined Dr. Menendez's team in 2008 and has loved every minute of being there since then. Passionate about providing the highest quality dental services, she received her Expanded Functions Certification at the University of Florida in Dental Assisting. She treats all patients with a gentle and kind demeanor and ensures that everyone feels comfortable.
One of Sara's greatest areas of expertise is radiography, where she exemplifies a high level of competency and sensitivity to patients.
Sara says, "Assisting patients in obtaining comfortable radiographs is so important. What I love most about my position is building the relationship with patients, while helping them have full understanding of their oral health and the possibilities available for them! Dr. Menendez provides us the opportunity to learn and grow each day. I am happy and proud to be a part of this amazing team."
In her spare time, Sara loves spending time with her family as well as time with her boyfriend Ricky. Together they enjoy Florida at its best with boating, golf cart riding and watching Florida State football!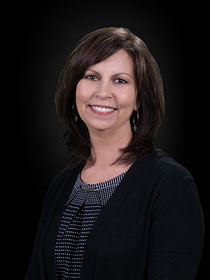 Kathy Daniel
Assistant Manager
Bio
Kathy Daniel
Kathy is the amazing Assistant Manager at Comprehensive Dental Care. She has been an outstanding asset to Dr. Menendez's team from the day she joined us in 2004.
Kathy juggles many important administrative tasks at the practice. Her area of expertise patient care and she has a unique ability to create solutions that are most efficient. Kathy works tirelessly to ensure a patient's comfort and convenience throughout their appointments. Her sincere hospitality and warm smile is what welcomes new and familiar faces alike.
Kathy has lived in Pinellas County since 1970. She has been happily married to her husband Steve since 1991. She adores her 2 sons and their families, she is especially blessed by her 4 beautiful grandchildren. Outside of work, Kathy enjoys spending time with her family, loves to travel, appreciates her Church life and loves the Florida life of surf, sun and sand.
Doris Gentzler
Financial Coordinator
Bio
Doris Gentzler
Doris is an amazing part of the team with Dr. Menendez! She joined the team in 1999 as Financial/Insurance Coordinator and has been doing a fantastic job ever since then. Doris came to Palm Harbor from Pennsylvania, where she graduated from the Lyons Technical Institute for Dental Assisting in Upper Darby, Pennsylvania in 1987.
Doris is extremely detail oriented and is passionate about helping patients understand their insurance and payment options. She has three Children Sara who also works with Dr. Menendez as a Dental Assistant, David and Madison.
Doris' greatest joy is being a proud mother to her wonderful family. During her time off she loves fishing, walking, kick boxing, watching football and the company of her three grand puppies.
Doris says, "Working with patients on an individual basis to help achieve their goals is something I take a lot of pride in. Assisting patients with their often complicated insurance benefits is one way I help them to receive the dental care they deserve. It is truly an honor to help those families who have chosen us as their oral healthcare providers. I value this opportunity whole-heartedly."
Jordyn Orgera
Support Assistant
Bio
Jordyn Orgera
If you have ever wondered how we manage to stay on time with our appointments, it is due to the efficient work behind the scenes that Jordyn does. She works diligently on keeping the office organized, sterilized, and set up properly. She started working with Dr. Menendez in 2021 and is learning more and more about dentistry every day.
Jordyn was born here in the sunshine state. She is an accomplished MMA fighter and is currently studying to obtain her NASM certification to become a personal trainer. She loves fitness, traveling, going to the beach, and family time. But, most of all, her heart is owned by a beautiful white Pomeranian named Jose.
A quote she loves to live by is "A negative mind will never give you a positive life" ~ unknown author
Yari Buckley
Registered Dental Hygienist
Bio
Yari Buckley
Yari has a unique story, so if you ever have the pleasure of meeting her be sure to ask! Yari was born and raised in Habana (Havana) Cuba. At the age of 19, she had the opportunity to be a part of an exchange program in China, where she studied at the Beijing Language and Culture University, BLCU. From there, she moved to the United States 10 years ago and meet her husband. Together, they have a little boy, who is the joy of their lives, in addition to three "crazy" dogs. During her down time, she enjoys anything crafty, painting, and building miniature houses. She attended Dental Hygiene School in Suny Cane, New York and graduated in 2019.
Yari started working with Dr. Menendez and his team in October of 2022, and brings a beautiful energy to our office, you will never see her without a smile on her face.
"What I love about my job is being able to help people every day" ~ Yari
Carmella Touart
Dental Assistant
Bio
Carmella Touart
Carmella is a knowledgeable dental professional with over 17 years of experience in the field. She began her career in 2004 when she received her Dental Assistant Program Certificate from Hillsborough Community College.
For the first ten years of her career, Carmella worked as a chair-side assistant in Periodontics. She then transitioned to the front office for seven years, where she gained invaluable experience in office administration and patient management.
After taking a brief hiatus from the field, Carmella realized her passion for dentistry was too strong to ignore. She decided to return to the field and is now excited to be part of a fantastic team at Comprehensive Dental Care.
Outside of work, Carmella enjoys several hobbies, including gardening, singing karaoke with her husband and caring for her cats and dogs.